One of the best ways to see Stockholm is by boat and explore the large archipelago consisting of thousands of idyllic islands. The best period to visit is from June to August.
The many islands provide a good mix of big harbors where you can restock supplies, refuel your boat and visit the local bar, to completely secluded islands where you can anchor, take a swim and enjoy some peace and quiet.
Due to the many islands, it is important to have good navigation skills and updated nautical charts for the area. We have listed some of the best islands to visit in Stockholm archipelago below.
Sandhammn
Sandhamn is about an hour by boat from the city. It is a historical place located on the east side of the archipelago. It is the number one spot for sailors and motorboat owners during the summer and offers a wide selection of restaurants, bars, and stores. On the south side of the island, there is also a large beach that is a popular destination to visit for a swim and enjoying the beautiful nature that the island has to offer.
Möja
Möja is located in the middle of Stockholm archipelago where the mid-archipelago meets the outer-archipelago. Möja is an idyllic place and a good location to restock supplies and enjoy some of its many restaurants and stores before going further out in the archipelago.
Stora Nassa
Stora Nassa is a cluster of islands 8 nautical miles east from Möja. Most of the islands are natural reserves, but the biggest islands offer good protection from wind and waves where you can anchor your boat. It is a secluded place and offers a stunning view of nature and the water surrounding the islands.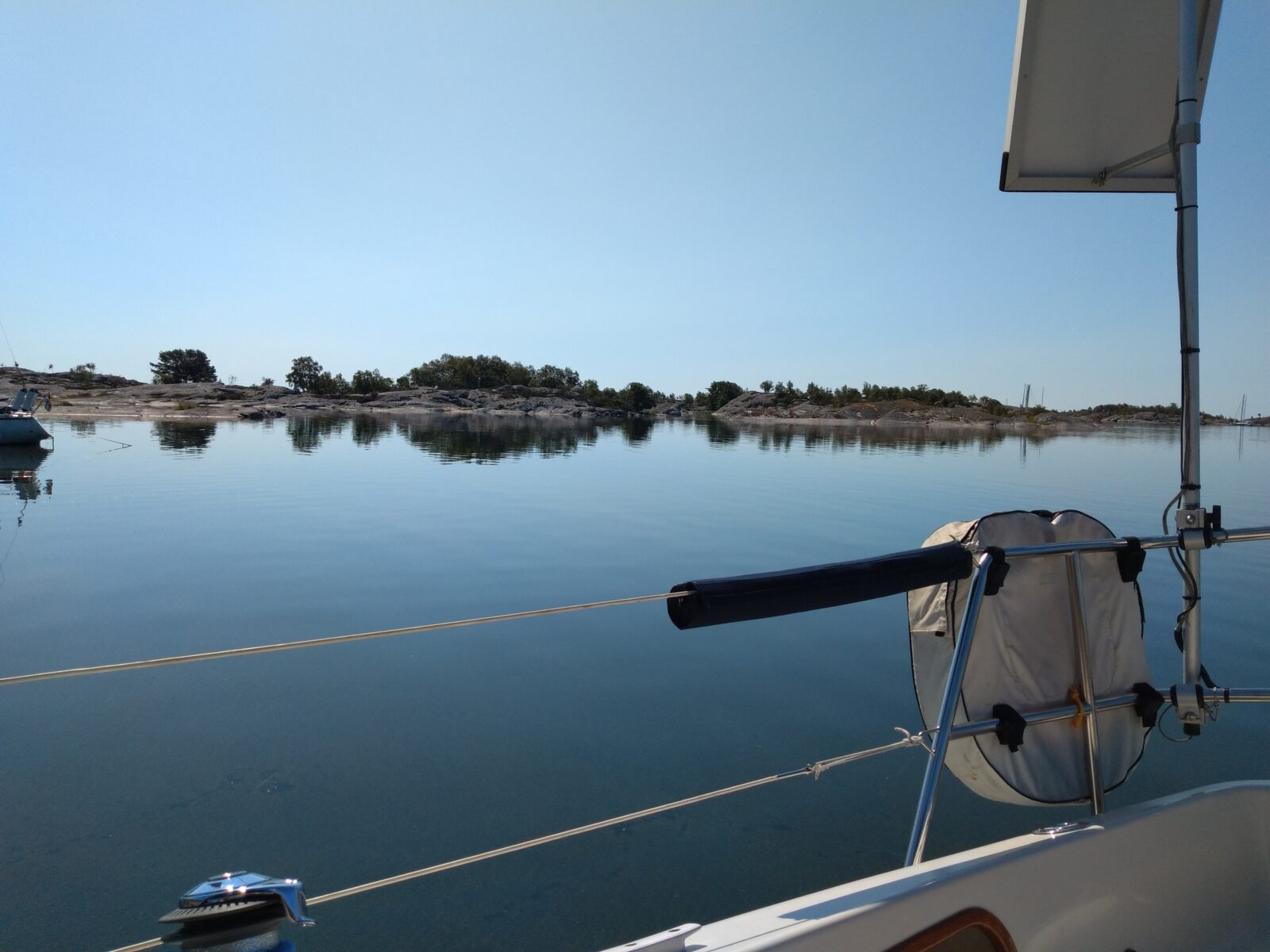 We recommend you buy good nautical charts to navigate in this area, but for planning purposes, this site offers high-quality charts for free
https://kartor.eniro.se/m/kN9ri?_ga=2.36132456.97124825.1569686549-712250828.1538755475